Server Mania :
Introduction :
ServerMania is a software designed to make easier launch, control and configuration of a TrackMania dedicated server.
With an intuitive GUI and its many possibilies it makes easier to create, personalize, and administrate a TrackMania dedicated server.
Installation :
To Install ServerMania, dowload and open this file :
ServerMania_setup.exe
. (Available on
http://cyrlaur.free.fr/ServerMania
in dowload section)
The ServerMania's install program will be launched. Then follow instructions displayed on screen.
A "binary" version is also available on the site. This version is made for a quick upgrade of the software (without uninstall/reinstall)
Warning :
ServerMania requires
.NET Framework 2.0
to be able to run !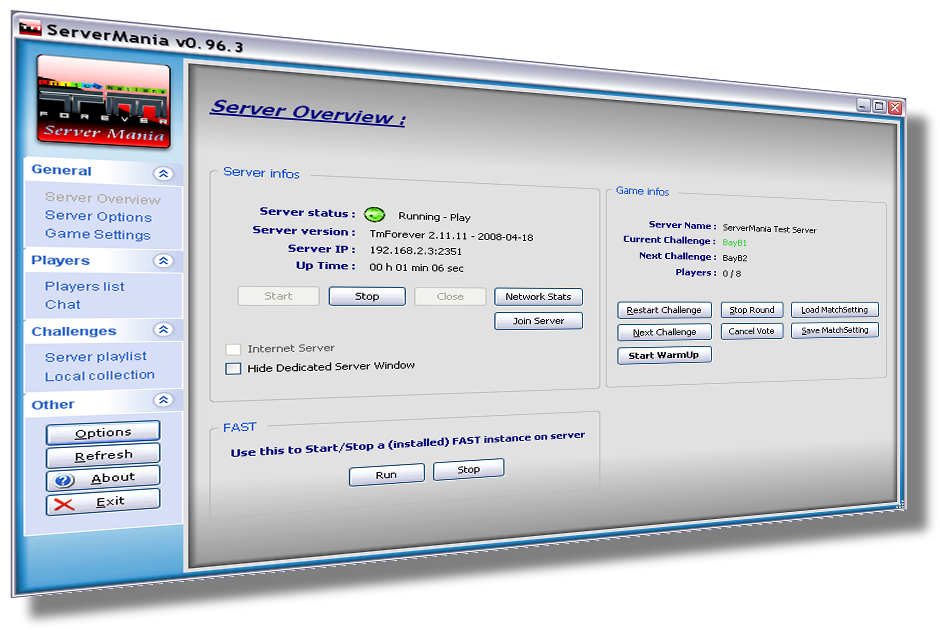 You can find a quick configuration guide on the following post.
Report here your suggestions, problems and feelings
Have fun on servers
ServerMania : http://cyrlaur.free.fr/ServerMania