I've been trying for years to import cars into Trackmania with no success (Since the original Sunrise), so instead, I was wondering if someone could import a car for me.
I have the model already, I'm trying to make an 8bit styled car with 8bit engine sounds: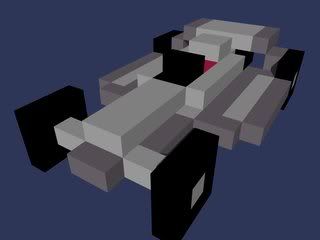 Also, I
don't
want the wheels to turn if possible, and is it possible to use only the Diffuse texture?
Its made in Anim8or, but I exported it to .3ds and .obj files too. Also, I think the scaling is way off, but I don't have the template files... (New computer)
If anyone could tell me how to do this myself (In case I've missed something obvious in importing cars), please do x_X...
Thanks in advance.
-KuroBit
EDIT: Just saw the thread about NADEO releasing all their 3ds files XD, I'll fix the scaling before I send it.