_____\Realistic Mod Complete Pack (Beta)/_____
Edit: It's an off-line mod wich can be apply to a servor
Hello,
I made this pack for a team.
WARNING
For the TrackMania Nation version:
Make a back up of all of your trackmania nation Forever files before the installation. (install by .exe file so no possibility to restore the changement.) THE CHANGE ARE DEFINITIVLY: I prefer prevent you for a crisis lol so make this back up!! So just make a back up of Trackmania nation folder ( more than 800 mo i know i know!! =) )
For the TrackMania United version:
You must just make a back up of the files you decide to replace.
PREVIEW
New icon for gbx Files: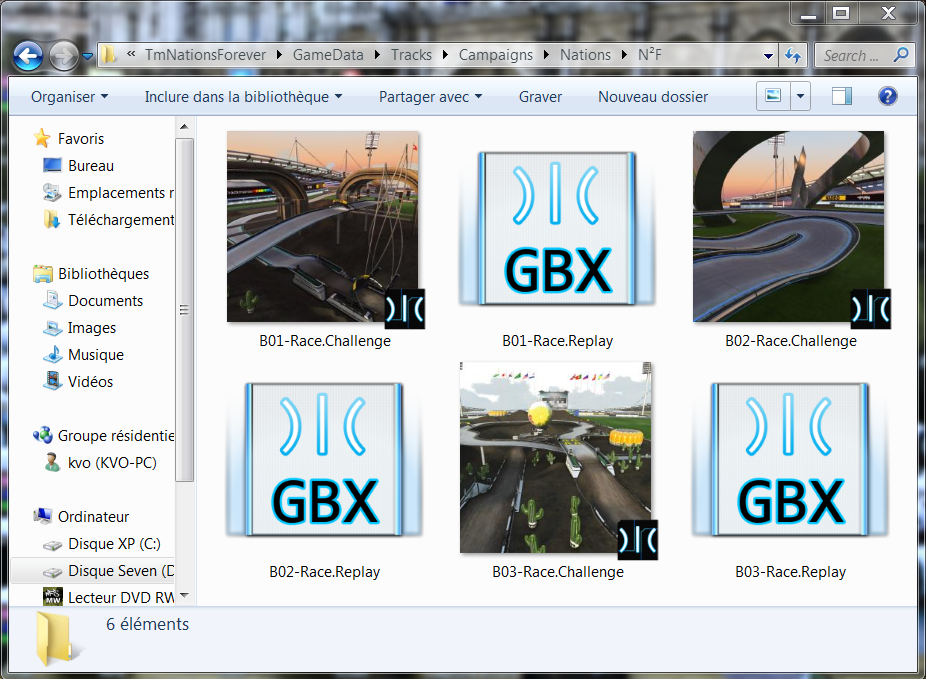 New launcher: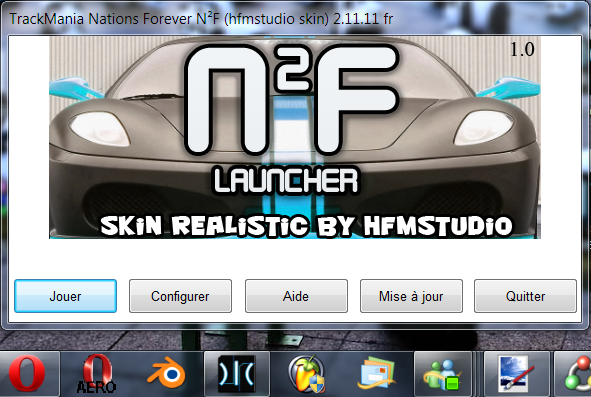 Texture pack realistic: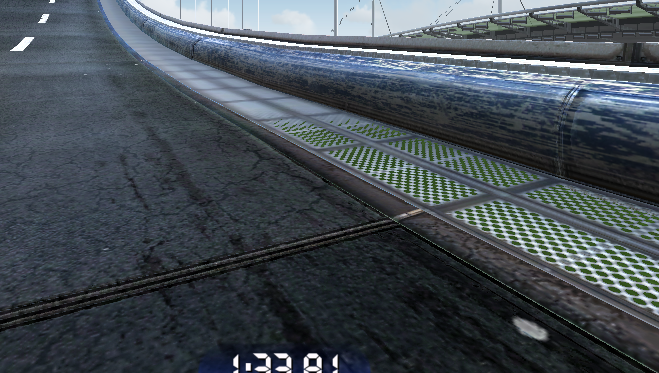 advert of Several Coorporation in addition of N²F team logo: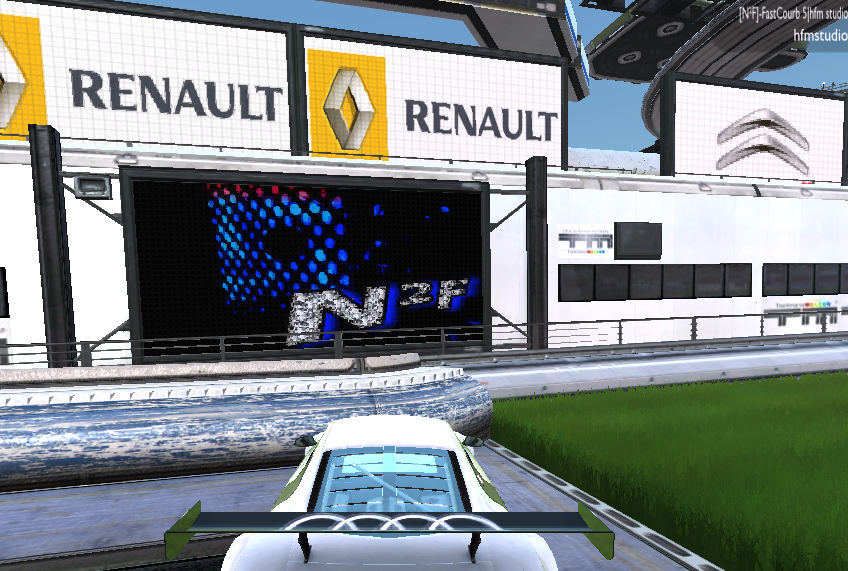 New menu: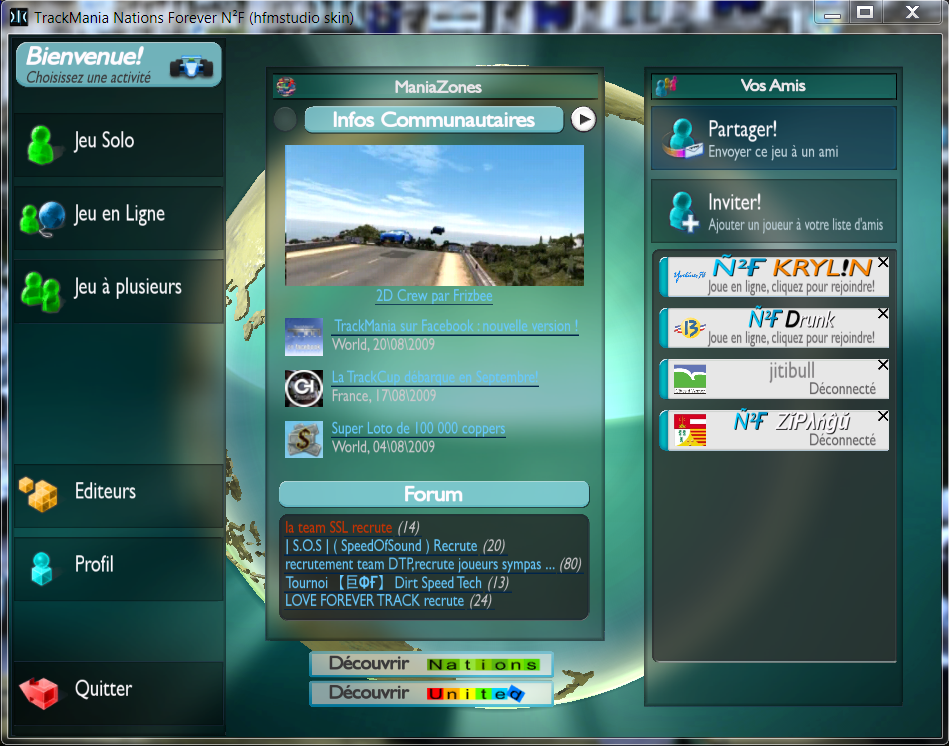 But also new stickers, new musics, new engine sounds,new environnements, new air-shed textures and more in the TM nation version!!
LINKS
Two Versions,one for TM united,the other one for TM nations
The automatic install only run for tmnf version. If you are in TMUF,(united), take the manual install.
For the TMUF users (Manual install) :
http://www.megaupload.com/?d=34M80JZK
(Less fonctionality Make a back up of yours files)
For the TMNF users (Automatic install) :
http://www.megaupload.com/?d=4LMREHI8
(More Fonctionality Make a back up of your folder tmn before,)
This skin is reserved for advanced user because you must be able to replace manually your file if you want to replace my skin by the original
Tested under XP,Vista,and Seven by Fifty person,no return of any problem for the trackmania nation version