Moderator: TM-Patrol
Ok, I know that you can save the replay pressing "S" after you do the replay, but I thought it would go in autosaves, but it didnt, so... how can I get the replay from the server?
---
cyclist

Posts: 41
Joined: 04 Jun 2008 07:07
Owned TM-games: TMUF,TM2S,TM2C,VSK5
Location: California
Contact:
Did the Save Screen Pop up come up?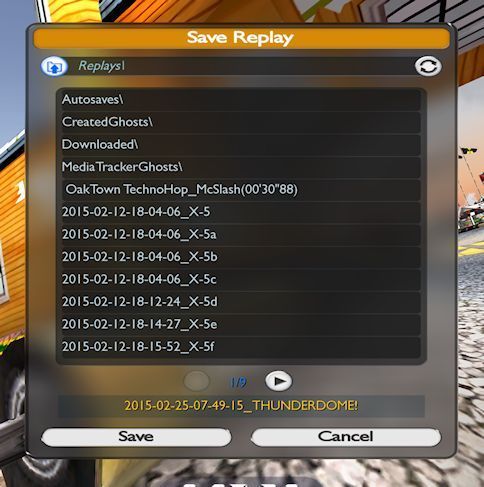 That should have given you several folder options to save too.
RMc____
"Plans are useless, but planning is indispensable"
Dwight Eisenhower
---
I didn't save the replay cause i thought it would save in Autosaves, but it didnt.
---