Hey,
It has maybe already been evocated, but we are numerous in the TMU community to want an HD version of TrackMania United on Maniaplanet.
Still nowadays, although we're less numerous than before, the TMU community is a dynamic community, and it felt a bit given up by Maniaplanet on the one hand, and right now TMTurbo on the other hand ; the environments aren't favorized enough next to a game which, apart from bringing TM to PS/XBox players, doesn't bring that much for the PC community which is degrading (I don't want to hear about Lagoon please), bringing TMUnited on ManiaPlanet would then be a great recognition to TMU players who are still active nowadays.
Then, Original and Sunrise were two games, that allowed us to discover six environments, everyone having its own fun : Desert with the two-wheel trick, Island with its speed, Rally with its drifts, Snow with the sliding ice, Bay with the freestyle (most amazing freestyle tracks are on Bay) and finally Coast with the "simulation" feeling... importing those environments on TM2 would be a great hommage to the game which made Nadeo popular, these environments deserve more attention and improvements, they don't deserve to fall into forgetting...
This can also allow to "old" TMU players to come back in the motivation of a gain of interest from Nadeo for the TMU community ; one mustn't forget that GC/UL/CMC competition were born via what "new maniaplaneters" call TM1...
I allow myself to ask to people who noticed the TMUnited title on TM2 : do you find normal that United envis are summed up to... sorts of mix between Canyon and Valley ? These things in the title named "Island", "Coast", "Desert"..., this title gives a bad feeling of these environments to people who wouldn't know TMU and are actually missing many things...
Another thing : this isn't the first time old games have been remasterized and reborn in a HD version, so why wouldn't TMU environments do the same way ? So that newcomers can discover these environments (very few people nowadays still buy TMU and its price is still waaay too much expensive for a 2008 game, it's also a proof of its value)
Obviously, setting something like that would take time, but this time can be reduced by making the community participate, for example by letting "experienced" mappers from the TM community build the tracks.
Finally, Lanz (an active TMUF player) created a petition so that TM2 United can at last exist, link here :
https://www.change.org/p/nadeo-ubisoft- ... m=copyLink
It's still possible to add new blocks on these environments (like Nadeo did on Stadium) or to separate TMO environments from TMS ones in two different titles, it's still possible to unify the six environments, or even with Stadium, Canyon and Valley, in a single title created by players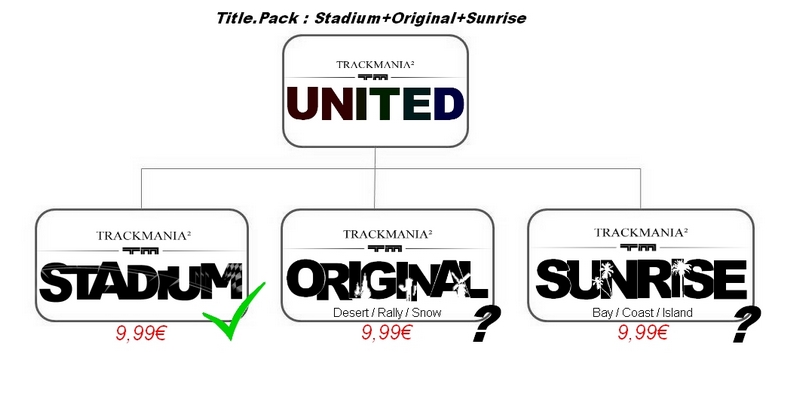 Hoping for answers
Toyeca (TMUF player)