I didn't see a dedicated "Wallpaper" thread so here we are, I guess this could become it?
Well, I was messing around with a screen shot of my newest car, model by Bin, and textures by me.
and this is the result: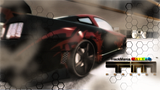 its kinda big, so here is a fast loading Full version:
http://s242.photobucket.com/albums/ff12 ... lpaper.png
Tell me what you guys think okay?