Other stuff :
Under the rocks on Island...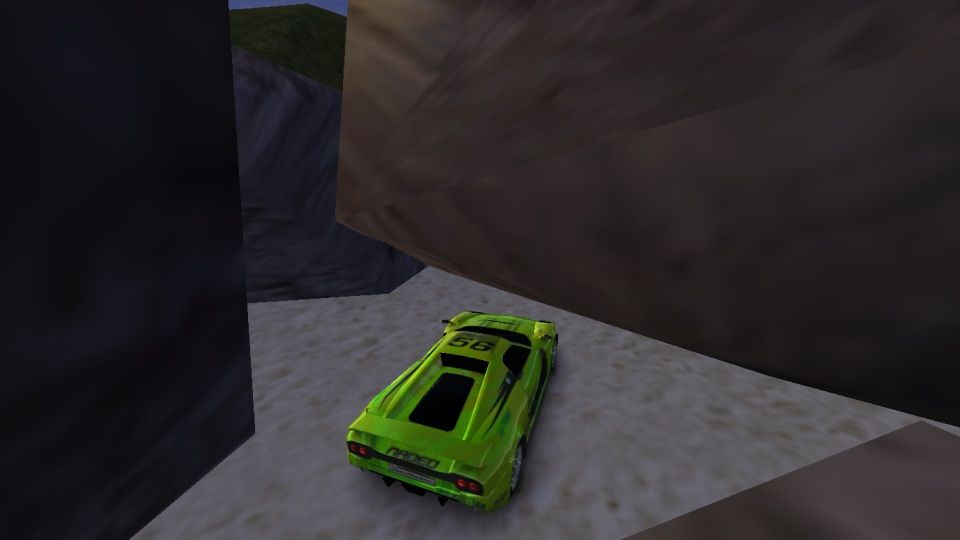 One of my platform tracks, in Free-Wheeling mode. I just reached the 0 km/h counter just before the checkpoint... what bad luck.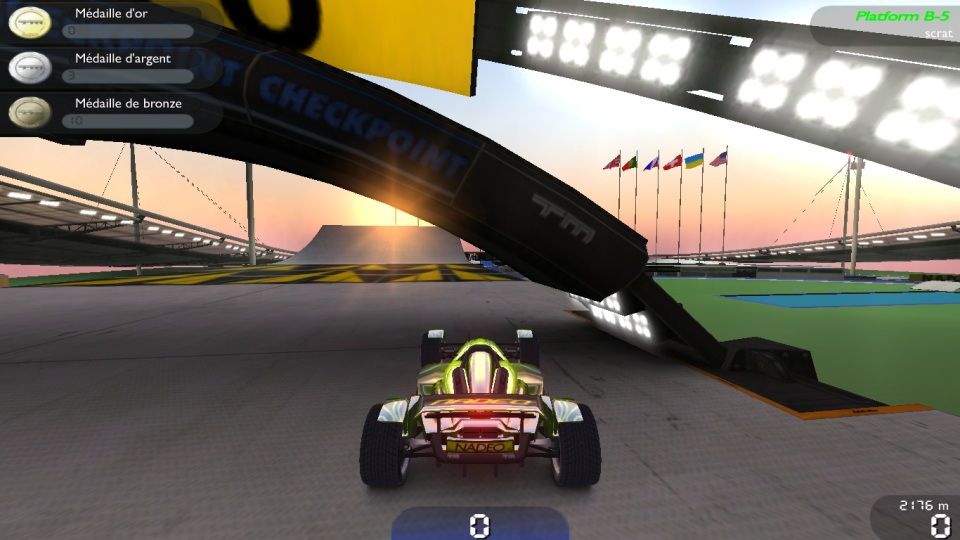 On my Island D-2, just stuck into a block next to the finish... I arrived there with missing a jump...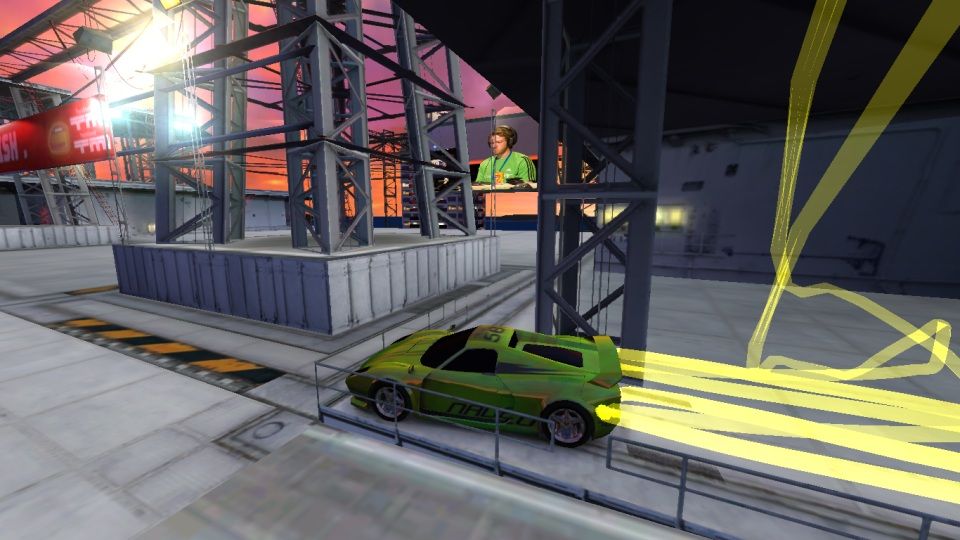 EDIT : That guy on the advert is acer|Tamarillo, one of the best Stadium Tech players.