Hello there,
since the masterserver of TrackMania (Original) is working again since yesterday, the last server works again and also some players could play again. I've tried to install the first TM game on both VMWare Player and VirtualBox on Windows XP SP3. One year ago, when the masterserver was still up before the crash I could play online.
Now when I try to check for an update in the launcher, I get the following error: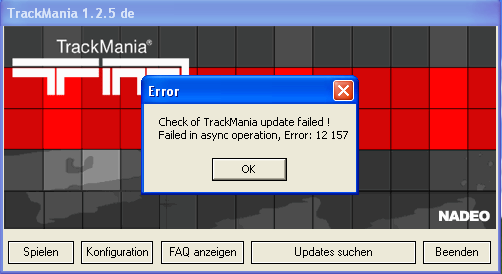 When I try to open the internet page in the game, I also end up with this error code and I can't play online.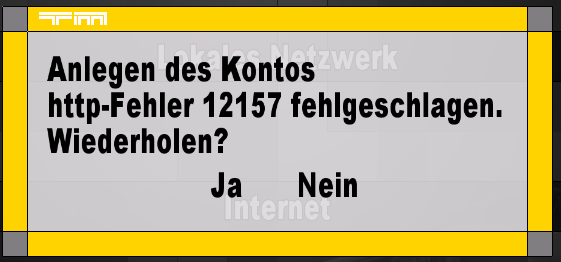 The same happens to the Original version of the game. Somehow I seem to be the only one with this problem. Nadeo, please look over that issue, I dunno how to fix it.
Thank you and have a great day.